Another weekend, another opportunity to binge-watch great Netflix content on your bed/couch (since there is no SociaLiga Games Night this weekend). We present our list of the best new movies, docus, and TV-shows available to watch on Netflix right now that you should definitely check out.  
Da 5 Bloods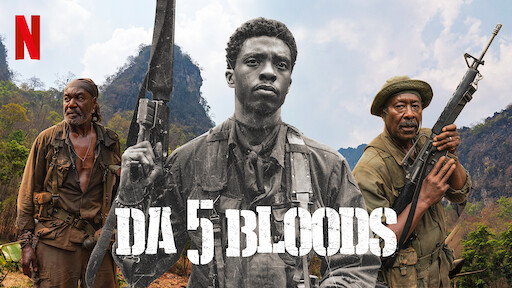 Starring the late and much-missed Chadwick Boseman, Da 5 Bloods follows a group of Vietnam war veterans as they return to the country in the present day, searching for the remains of their fallen commander and the treasure he left behind. It's an emotional journey that will see them confront their traumatic memories of the brutal conflict and the men it turned them into, while also exploring broader themes about the experiences of black people in the United States.
Criminal Season 2
The premise of Criminal is really cool. It takes the classic interrogation scene in every police movie and makes an entire episode out of that. You have the suspect and the police locked in a room together verbally sparring with twists and turns, keeping the audience guessing until the case is solved. Plus it has super iconic guest stars like Kit Harington (Game of Thrones).   
Social Dilemma
Social Dilemma is a documentary and drama film which focuses on the growing ill-effects of social media on the world. A real mind trip, the film combines fictionalized stories and documentaries about the effects of social media on an American family. It explores issues such as surveillance capitalism and data mining, politics, mental health , and conspiracy theories
Love, Guaranteed
If you're a hopeless romantic or just in the mood for love, then Netflix's new movie Love, Guaranteed is perfect to watch over the weekend. The film follows the story of a Cash-strapped attorney who takes on a charming client looking to sue a dating site that guarantees its users will find love.