Football is all about goals, trophies, and GOAT debates but above all things, football is about iconic, unforgettable moments of joy or heartbreak that stay with you for the rest of your life.  There are a lot of memorable moments in football so we got some Nigerians to talk to us about their most memorable football moments. From Yakubu's miss to 'Corner taken quickly ORIGI!', check out what they had to say.
Chibuike, 19, Barcelona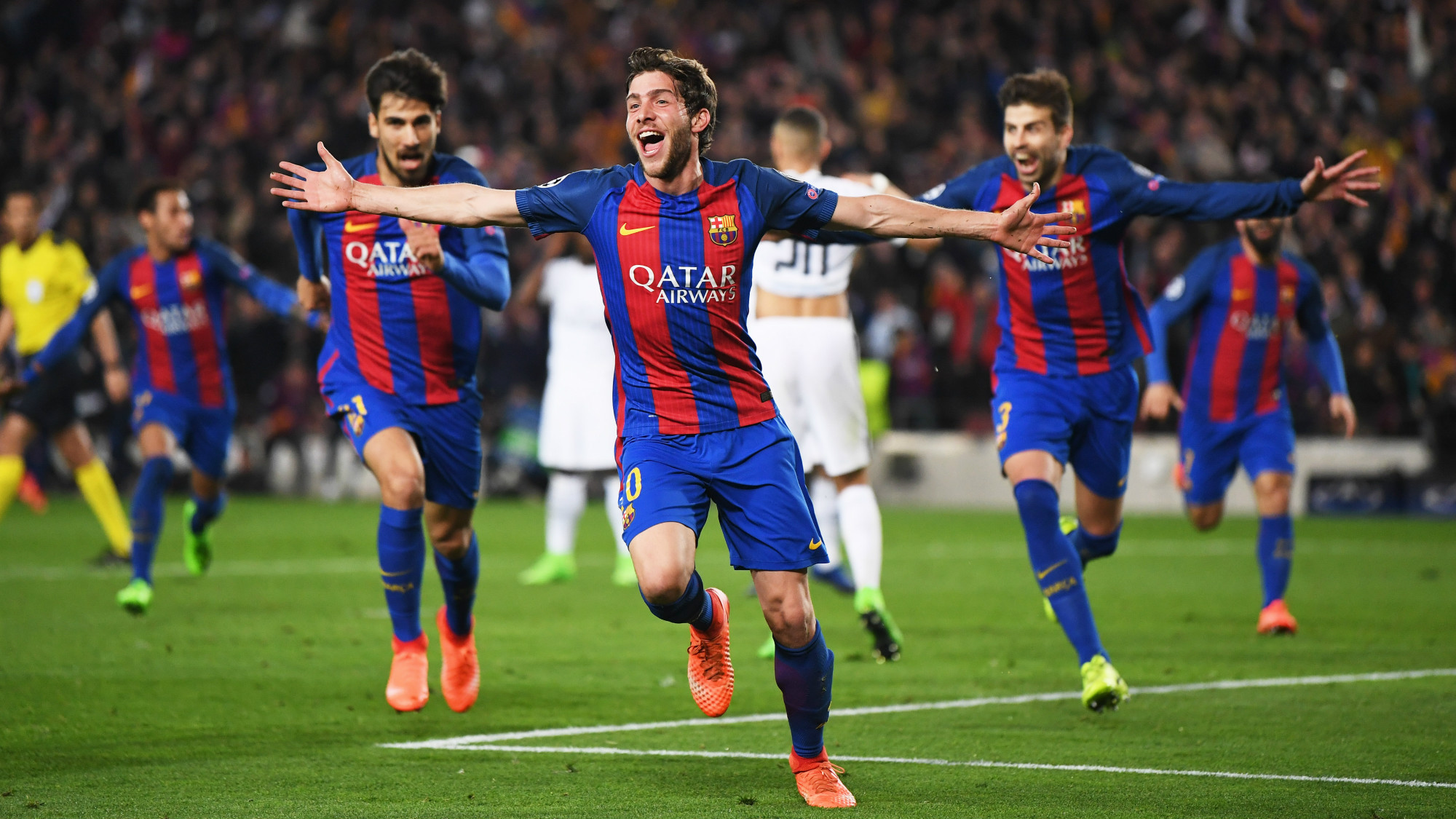 I think for me it's 'La Remontada'. Can't forget that one, I was still in secondary school. They beat us 4-0 in the first leg and EVERYBODY came to banter in my class. My English teacher even said he'd run around the school naked if Barça came back and I told all of them we'd do it as long as we scored in the first 10 minutes. And guess what?
Silas, 30, Manchester United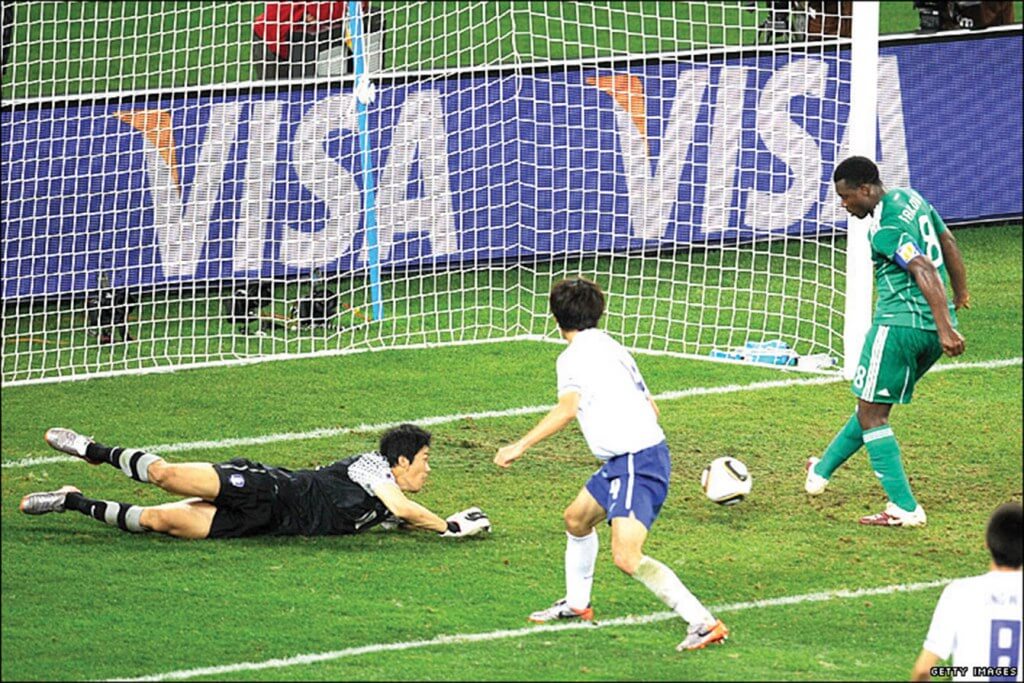 Me, I'm a United fan but I think my most memorable moment, because of how devastating it was, was that Yakubu miss. The thing with the World Cup is that every time we know we don't have a chance to win, but it's the hope. It's the hope that kills you. That miss was so bad because it was literally arm's length from goal! Like it's easier to score than to miss! We just wanted to get past the group stage guy. He should have just scored. I will never forget the pain I felt. My mother had to beg me to eat after that game. It was horrible.
Mimi, 22, Real Madrid
La Decima was special man, because from 2010 when we got CR, Benz, Xabi, Kaka I really was sure we'd finally get the Decima in like 2 years but that bastard Messi no gree. 2012 came and we signed my favourite player and we were definitely the best team in the world that year but we got knocked out in semis because that mad man Sergio Ramos kicked the ball to mars. Got knocked out by Dortmund again in 2013. THEN 2014 CAME, WE BEAT DORTMUND AND BAYERN THE SAME YEAR.  Atletico gave me a headache because Diego Costa was a problem that year. When they scored 1-0, I started shaking & I stood for the remainder of the match. 93rd minute? When Ramos scored? Just know that I almost backflipped (and I don't even know how)
Fawaz, 27, Manchester United and Joshua, Man City, 25
Fawaz
Manchester City title win in 2012. It gutted me, I felt every emotion. From when they were losing, I was so happy & excited and was 100% sure we were gonna win the league. Then next thing I know, they're equalizing. I'm still chilling because obviously there's NO way they're going to score a winner. Before Aguero shot the ball, my heart sank because I KNEW. I'd felt confident, happy, worried, confused, calm, anxious, angry, sad, annoyed in like 10 minutes. Fucking glorious football.
Joshua 
It's definitely our title win in the 11/12 season, I can never forget it cause it all went down to the last game of the season. I felt it was going to be an easy game because it was QPR, I was in ss3 then and we were watching it in our common room. I was all hyped to see City lift their first league title in 44 years but after a while, we were 2-1 down and I was fighting back tears cause I couldn't believe we were about to bottle this game. United was winning their game so if it had ended that way they would get to lift the trophy AGAIN. but as the club's famous chant goes "we're manchester city, we fight till the end". we were still losing up until the 90th minute and then we scored and it was 2-2 and I kept hoping and praying that some sort of miracle would happen and then literally the last kick of the game Aguero scored making it 3-2 and my common room erupted. Man, it was like a mini earthquake and I was screaming at the top of my voice cause it really happened and it was beautiful cause we beat our close city rivals to the trophy. I can never forget that moment ever, thank you, Roberto Mancini, for giving me this moment that I'll cherish forever
James, 41, Chelsea
19th May 2012, a day I'll never forget. Champions League final- Chelsea vs Bayern. Muller's goal late in the second half almost drowned my heart. I thought it was over, I was so sad until Drogba equalized and it gave my heart life once again. Cech even saved a penalty. That penalty kept me on my toes cus my heart was sinking. The penalty shootout made me so even more anxious guy I was sweatingggg. When we won, I couldn't contain it. I cried like a baby. I don't think any other moment could topple that for me. What a day to remember!
Bolanle, Arsenal fan, 20
Definitely winning the FA Cup around the arsenal trophy drought period. That was the heart of our banter era and I was just tired of the pain. Can't lie, if we had lost I might have taken drastic measures. We now started with being 2-0 down, God knows I was already shedding tears. But like in 8-10 minutes scored 2 goals to bring us back into the game, God bless Santi Cazorla. Every muscle in my body was knotted up during that game until the final whistle. When Ramsey scored that goal in ET, I was the happiest I'd been in my life. I could finally breathe a bit after the insults of "when last did you win a trophy?"
Ugochi, Liverpool, 26 My most memorable moment as a football fan was the Liverpool vs Barcelona second leg champions league semi-final in 2019. After losing the first leg, I really didn't have any hope for the second because it was Barca now and you know. But the atmosphere at Anfield that night was definitely different because once we started scoring, I was suddenly more confident in us coming back. It was honestly the "corner taken quickly, ORIGII!!" for me because after that I completely lost my shit and was just shouting. I was so much in awe of this match that I was in disbelief for like three days and couldn't focus on anything else. May 7th, 2019, I'll never forget the date.