Staying indoors this weekend and looking for the best shows to binge-watch? Look no further! We know how tricky it can be wading through the endless content on Netflix so we put together a list of the best tv-shows available to watch on Netflix right now! 
1. Umbrella Academy
Umbrella Academy is a fun, original comedy-drama. When 43 children are born at random to women around the world who previously showed no signs of pregnancy, billionaire Reginald Hargreeves goes on a mission to adopt seven of them and create a team of child superheroes. We rejoin the group, known as the Umbrella Academy, years later when they're reunited by their father's death. Having distanced over the years, the team now must band together to solve the suspicious death of daddy Hargreeves. The plot may sound wild and a little unmanageable but the characters really ground this series. Plus you can take our fun quiz afterwards to figure out who you are most similar to in the academy here
2. Stranger Things
The show picks things up in 1985 with El, Mike, and the gang teetering awkwardly on the precipice that separates childhood from adolescence. Meanwhile, in Hawkins, things have taken a sinister turn as the town's residents start to find themselves under the influence of a strange, supernatural force. Oh, and there's the little matter of the Russian scientists trying to pry open a hole into the Upside Down. The last season more than makes up for season two's missteps, by centering the action on the endlessly endearing relationship between the young characters, while destruction looms in the backward.
3. BoJack Horseman
If you're in the mood for a little animation, you can do better than BoJack. Back in the 1990s, BoJack Horseman was the star of a hit TV sitcom. A lot has changed since then. The animated series picks up with BoJack 20 years after his peak as he sinks deeper into middle age and an endless cycle of substance abuse. In an LA half-populated by human-animal hybrids, BoJack comes to terms with his existential dread in this bleak and darkly funny comedy. The first half of season one is a little heavy on the bleakness and light on laughs, but once it hits its stride this surreal comedy comes into its own.
4. The End of the F***ing World
"I thought she could be interesting to kill. So I pretended to fall in love with her." Thus begins the inner monologue of James (Alex Lawther), a dysfunctional 17-year-old who is convinced he's a sociopath. His target is Alyssa, the new girl at school with terrible parents and a special talent for annoying people. They run away together and the corresponding crime spree draws them closer and has the law following in their wake. This pitch-perfect black comedy will leave you wanting much more, not least as its eight episodes are just 30 minutes apiece. You'll blast through The End of the F***ing World in a weekend, perhaps even an evening.
5. The Last Dance
The Last Dance is simultaneously a ten-part documentary about the greatest basketball team of all time and also a show that really isn't about basketball at all. It follows the Chicago Bulls' record-breaking NBA championship run, with behind-the-scenes access to documentary footage shot throughout the 1997-98 season, but is really about what it takes to be successful. Underlying the entire show is what motivated Michael Jordan to become, arguably, the greatest of all time – and continue performing at that level.
6. Lucifer
The show is part supernatural driven drama, part comedy, and part who-done-it cop drama. In the show, Lucifer has become very bored with his job of ruling over Hell. What's a listless devil to do? Why, escape to Los Angeles, run a night club, and indulge his every whim, naturally. Lucifer is a lovable if narcissistic character but shows real character development and a good heart. The show is based on the idea that in this universe is misunderstood and Lucifer Morningstar is, in-universe, a good guy, who happens to be blamed for all of humanity's mistakes, sins, and problems. The new fifth season just dropped so what are you waiting for. 
7. One-Punch Man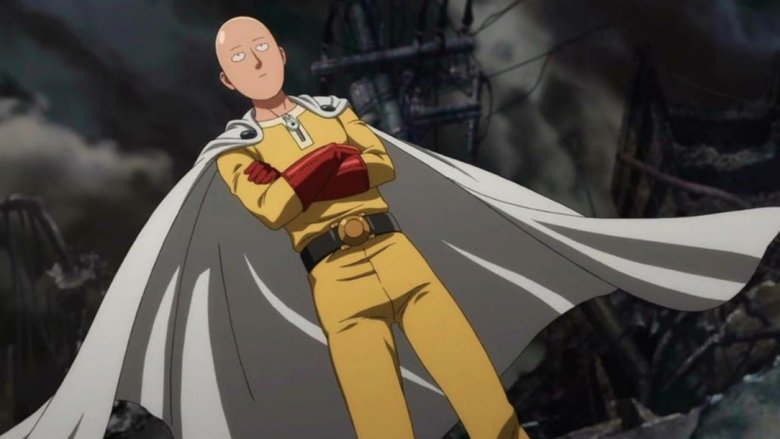 In his quest to become the strongest hero he can be, Saitama made a fatal error: he's become too strong (and he's lost all his hair). What fun can be had for a hero who can defeat any enemy, no matter how preposterously strong, with a single lethal punch? It's from this premise that One-Punch Man turns every trope of superhero entertainment on its head in a delightfully anarchic series that suffers none of the seriousness of many Japanese animations. Whether you're anime OG or a total newcomer, it's the kind of show that anyone can enjoy. Take a chance. You won't regret it.
Happy Bingeing!